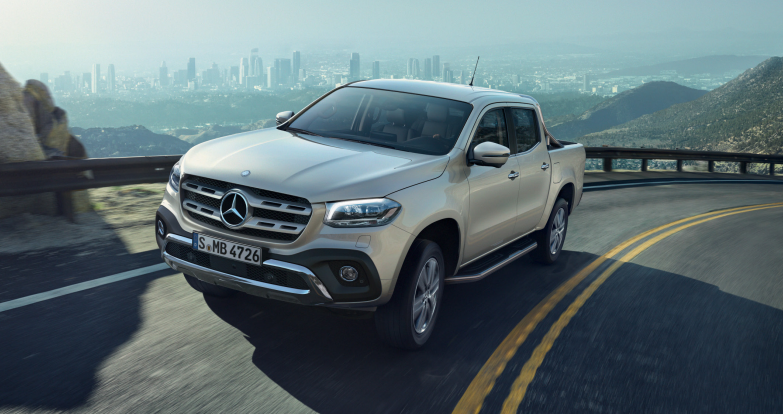 Pickup trucks, traditionally a staple of North American roads, have been gradually gaining popularity in Europe. As European drivers become more acquainted with the blend of functionality, safety, and style that pickups offer, several models have stood out in the market. Here's a rundown of the five best pickup trucks that have found favor among European consumers:
Ford Ranger
Overview: The Ford Ranger has consistently been a top seller in the European market. With its robust build, powerful engine options, and advanced safety features, it's not hard to see why.
Key Features: Enhanced towing capacity, adaptive load control, and Ford's SYNC 3 infotainment system, which provides a seamless multimedia experience.
Why it Stands Out: The Ranger offers a blend of ruggedness and comfort, making it equally suitable for challenging terrains and city driving.
Volkswagen Amarok
Overview: VW's entry into the pickup segment, the Amarok, has received accolades for its premium feel and strong performance.
Key Features: A potent V6 diesel engine, an 8-speed automatic gearbox, and a spacious interior with high-quality finishes.
Why it Stands Out: Amarok is often praised for its car-like driving experience combined with the utility of a truck, making it a popular choice among those transitioning from SUVs or sedans.
Toyota Hilux
Overview: A global icon in the world of pickups, the Toyota Hilux has built a reputation for reliability and toughness.
Key Features: Advanced driver assistance systems, a reinforced frame, and underbody protection.
Why it Stands Out: Known for its durability, the Hilux is often the go-to choice for those who require a workhorse capable of withstanding heavy-duty tasks.
Mercedes-Benz X-Class
Overview: Mercedes-Benz's foray into the pickup market, the X-Class, is often regarded as the luxury choice in the segment.
Key Features: High-quality cabin materials, a powerful V6 engine option, and the brand's hallmark safety and tech features.
Why it Stands Out: The X-Class combines the utility of a pickup with the luxury and refinement expected from a Mercedes-Benz vehicle.
Nissan Navara
Overview: With its strong chassis and advanced tech features, the Nissan Navara is both a practical and modern choice.
Key Features: Multi-link rear suspension for improved comfort, a 360-degree camera, and efficient engine options.
Why it Stands Out: The Navara offers a good balance between comfort and utility, with its suspension system often highlighted for providing a smoother ride than many rivals.
Europe's pickup market might not be as extensive as that of North America, but it's rich in quality and diversity. From the rugged Ford Ranger to the luxurious Mercedes-Benz X-Class, there's a pickup to suit various tastes and needs. As the European roadscape continues to evolve, it's clear that pickups have carved a niche for themselves, offering a unique blend of versatility, style, and performance.